USA Preps and Recruiting Coach has helped over 1,000 players get committed.
Get See, Not Overlooked!
Athlete Login

Learn more about becoming a Recruiting Coach Athlete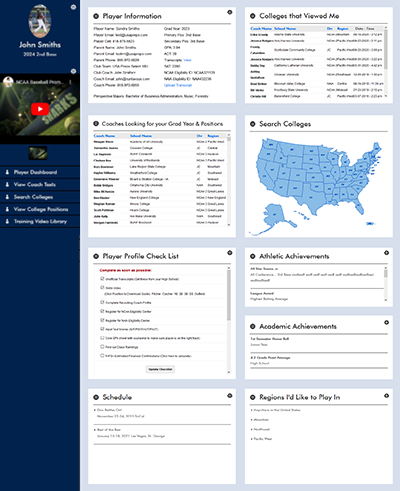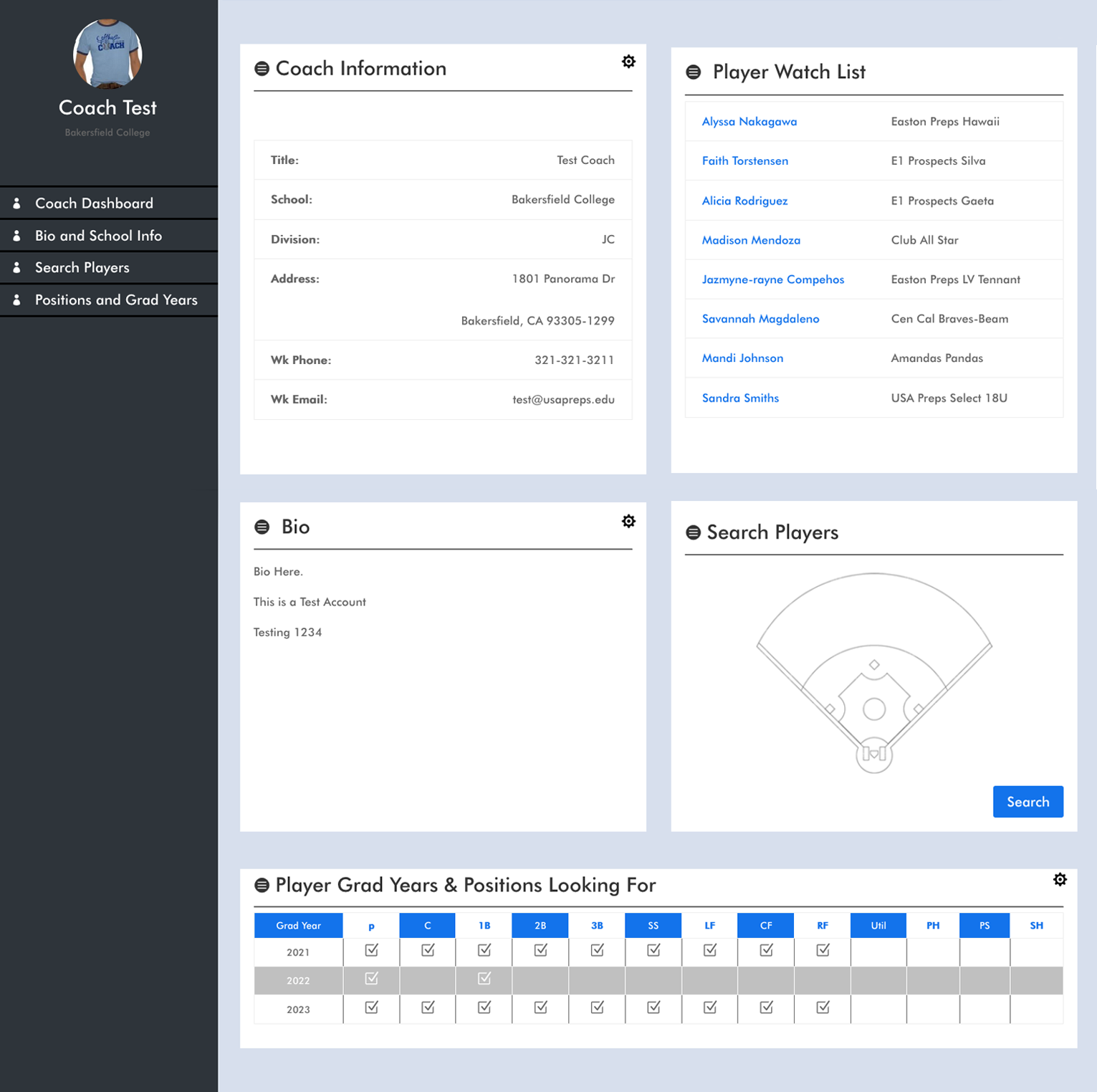 Coach Login

Learn More about the benefits of being part of the Recruiting Coach Network of athletes
Recruiting Coach Programs:
Start Contacting College Coach's Today!
Recruiting Coach offers 3 Programs, our Freshman "FREE" Version, JV "I Got This" Package and our College Advocate Program "I Need Some Help" Package.

The Freshman Package is our Free Profile, it's good but limited compared to our other options.

Our JV Package gives you complete access to our players portal where you can store your videos, make connections with every college head coach in the country, see what positions college coaches are needing. Plus, more!

*Serious about noticed, then our College Advocate Program is what you're looking for!
As your advocate, we can help create your highlight videos, contact coaches on your behalf, submit your prospects information multiple times using multiple formats to college programs, and promote your prospect on social media like Twitter, Plus Much More!

Free Player Profiles don't get you noticed by College Coaches! It is not the job of your High School Coach or Select Organization to get you noticed! It's up to you!

How do I get started you ask, Sign up to our FREE Player Profile and all of our Package information is listed inside your Player Portal

We're your advocate, not your agent, let us help with this process! Start your journey from UNCOMMITED to COMMITTED Today!
About Us
Recruiting Coach is mainly a Baseball and Softball recruiting advocate services that has helped over 1,000 uncommitted players to be committed.
For 10+ years "RC" has been led by former Collegiate Coaches and Players with over 30 years of coaching experience and relationships with hundreds of college coaches at all levels throughout the country.
Our mission is "To educate, assist, and simplify the college recruiting process while preparing today's athlete for tomorrow's opportunities." College coaches receive hundreds of emails daily; however, they will respond directly to our team because we have built personal and professional relationships. We are different then showcase and other recruiting sites. We actually put your prospect in-front of college coaches! Going to showcases and using a community type app, is great, but the only way a college coach is going to truly going to see you at a showcase or in a community website app, is if you the parent or an advocate promotes your prospect to that coach. At Recruiting Coach, you are not just a number. As your advocate we help guide you through the recruiting process and provide you with options for both athletic and academic success.
Our goal is to get you to where you want to go, get you seen and committed along the way.
Recruiting Info
Getting recruited in 2022 and beyond is much different from any other time in history! With covid the transfer portal, the odds of getting recruited on your own is much smaller than ever!
Attending baseball showcases is a good thing, the hard truth is, if you're not in the Top% of national players at these showcases, it's hard to truly get noticed, you're just a number during a showcase. This is ok, our Player Portal is not going to show you the top players in the state or country. Our Player Portal was built for you to contact college coaches, get noticed by college coaches and, to help get you committed to a college program you're wanting to attend.
Recruiting Coach is dedicated to the standards of being a student athlete, guiding and simplifying the recruiting process with our advocate service, creating highlight videos, promoting to social media, and connecting your student athlete using our database of thousands of active college coaches, which is updated monthly.
Recruiting Coach will be with you on your recruiting journey from Start to Signing!